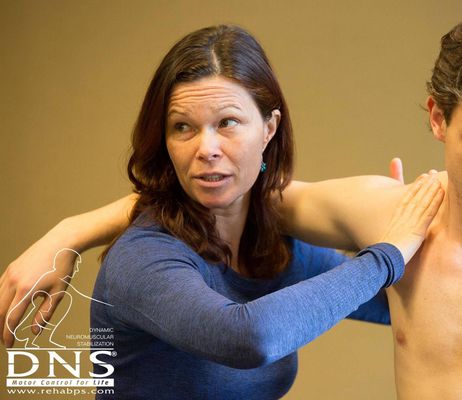 MARTINA JEŽKOVA
Martina Ježková completed her Physiotherapy Master's degree in 2001, at the Faculty of Physical Education and Sport, Charles University, Prague, Czech Republic. She was a student of esteemed Professors Janda and Lewit, whom she later worked with at the Rehabilitation Clinic, University Hospital Motol, Prague. Martina is internationally renowned as one of the Prague schools most skilled instructors of DNS.
Clinical practice: Martina specialises in the functional assessment and treatment of both adult and paediatric patients. In her 18 years of clinical rehabilitation practice, Martina has worked with a broad scope of patients, including: babies with cerebral palsy and children with central coordination disturbance, neurological disorder patients, gynaecology patients with functional sterility, unspecified infertility, Pelvic floor dysfunction and other pelvic health issues. She also works with professional and amateur athletes and elderly patients, to develop movement optimisation strategies.
Education and training: Martina has completed numerous professional development and instructor level trainings, including: Development Kinesiology (DK) in Rehabilitation and Dynamic Neuromuscular Stabilisation principles (with Prof. Pavel Kolár), Manipulative Therapy in rehabilitation and Post Isometric Relaxation (PIR), Soft tissue manipulation and manipulation of spine and extremity (with Prof. Lewit), Functional Sterility assessment and treatment according to Mojzísová (manual therapy and exercise approach), Vojta Reflex Locomotion (treatment approach for adult, children, and newborns).
Martina was certified as a Vojta therapist in 2004 and attends regular refresher courses. She has also completed short courses in Brugger therapy, Klapp Crawling (based on DK), Kinesiotaping, Fascial manipulation techniques, Fascial Yoga and Yoga and MS. Since 2014 Martina has studied and incorporated Yoga into her approach to movement rehabilitation. In 2018 became a certified Iyengar Yoga Instructor.
Teaching appointments: Martina is renowned internationally for her teaching skills in Movement Rehabilitation approaches. In 2002, she became an instructor in Rehabilitation at the 2nd Faculty of Medicine, Charles University, Prague, teaching both Physiotherapy and Medical students. Since 2004, Martina has served as a certified instructor in Musculoskeletal Techniques, according to Lewit and since 2005, as an international certified instructor in Dynamic Neuromuscular Stabilization, according to Kolár.
Drawing from her clinical practice, Martina has developed specialized DNS courses in Women's Health, the application of DNS principles to Yoga in Rehabilitation and the application of DNS to the Pilates method.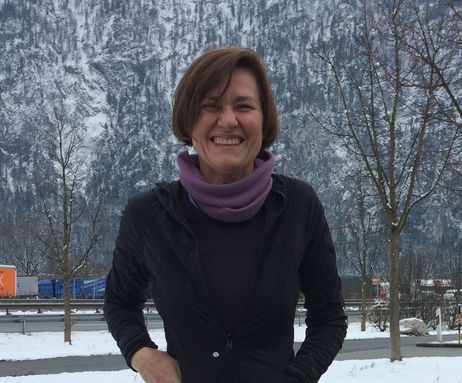 CHRIS LAVELLE
Bachelor of Applied Science - University of Western Sydney.

Lecturer/consultant, University of Western Sydney.

Certified Pilates Instructor (Pilates Inc., Romana's Pilates)

Principal Trainer - Pilates Alliance of Australasia

Certified DNS Exercise Practitioner - Rehabilitation Prague School

Certificate IV in Workplace Training and Assessment
Christine began her Pilates Instructor training with Pilates Inc. in 1996. She has been a certified Pilates Instructor since 1998 (Pilates Inc., Romana's Pilates). By historical lineage, she is classified as a 2nd generation Pilates Instructor, having completed her training with Pilates Elder, Romana Kryzanowska. Christine studied with and taught alongside Romana in her training centre in New York in 1998/99 and continued to study with her until her retirement.
Christine has managed and taught in her own Pilates studio from 1999 to date. She was awarded teacher trainer status with Romana's Pilates in 2005. Christine commenced studying Dynamic Neuromuscular Stabilisation (DNS) with The Rehabilitation Prague School in 2013 and became a certified DNS exercise instructor in 2014. Christine is a Principal Trainer member of the Pilates Alliance of Australasia (PAA) and also serves as a Vice President on the PAA board. Christine is passionate about sharing DNS with the Pilates community as she has experienced the power of the work when integrated into Pilates in her own and her client's bodies.